Learn to be a WAHM
(Work At Home Mom)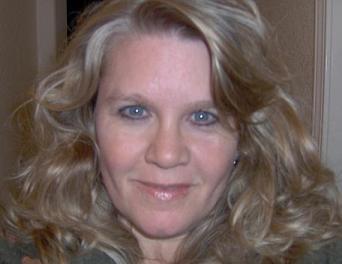 Learn to be a WAHM!! Have you just had a baby, and are forced with the difficult task of going back to work full time and leaving, your newborn in daycare? You'd love to find a way to work at home, and be there for your newborn, or other children, but you just don't know how! If so....please read on, or at least watch the helpful video at the bottom of the page!!
This page is being written by Leigh Storz, Brie's Mom! (pictured)
A WAHM, is a Work At Home Mom! I know as a mother, how difficult it was to have a baby, and have to go back to work full-time, and leave your newborn in daycare. It is exhausting, to work full time, then try to be a decent Mom, run errands, cook, clean etc,. It is hard to miss those milestones, such as your child's first steps, or their first words, while they are at daycare. And to know that they probably spend way more time with their daycare provider, than with you, their Mom! It is truly heartbreaking!
When Ryan, Brie's older brother, was born, I had to go back to work after about a month. Fortunately, we had another couple living with us, while the husband was going to school, and the wife watched Ryan, while I was at work. Ryan had a very bad case of colic, and was up every two hours at night for about his first year. I dragged around his entire first year in a perpetual state of "sleep deprivation", and was pretty miserable!
Brie was born, 3 1/2 years later, and fortunately, she was a much easier "baby"! At that time, since I was in the Accounting field, I just had a part time job, that I could do at home, around the kid's schedules. I started setting small businesses that were still using manual accounting systems, up on computerized Accounting systems. I could do the bulk of this work at home, and I loved being able to be a WAHM!
I could be there when my kids needed me, and I could work when they were busy playing, or after they had gone to bed. It wasn't until Brie was in first grade, when I divorced, when I actually had to go back to work full time. I was so happy, that I was able to be a WAHM, and spend their early years being able to spend quality time with them, and give them a great start in life!
In March of 2010, Brie went independent as a Certified Massage Therapist, under the business name of "Massage By Brie". I had been in the Business & Finance field, and a "techie" for 30 years, and had marketing experience, plus web design experience. I had recently retired early from government finance, due to a mold allergy problem from mold in the ceiling at work that keep me sick every winter, and so I stepped in, and helped Brie with her Marketing and Web Design.
Our first site was her Massage By Brie website. We didn't have notice, that she was going independent, and I bought web design software, learned the software, and did a basic website in a couple of days. It was a rush job, and neither one of us were totally happy with it...it was too hard to read on the dark background.
It took about 9 months, and a lot of hard work, but I got her in the top 25% of all websites, and got her some pretty high rankings with the Search Engines, that allowed her to cover her business, and living expenses within 9 months of starting her business. But still, I knew that there had to be a better way, and I was interested in figuring out ways to help Brie create some passive streams of income, in addition to her massage wages.
As an independent Massage Therapist, Brie definitely makes more money per hour, than she did working for a chain. However, she has her business expenses to cover. As an independent, she does not get benefits, sick leave, vacation pay, or retirement pay, and she has to pay the high self-employment tax.
While finishing up Esthetician school, Brie got her thumb slammed, and stuck in a heavy steel door, which put her out of the Massage Business, and back on my dime, for the four months that it took her thumb to heal, and allow her to do Massage again! I wanted to make sure that we had a system in place, that would cover emergencies like that in the future!
In December of 2010, while chatting with some other Massage Therapists on Facebook, I discovered the web design software made by Site Sell, called Site Build It, or SBI. After researching it, and spending some time talking with Tiffany Blackden, a Massage Therapist in Fort Collins, Colorado, I knew that this was the answer that I had been looking for, Brie, and myself!
Fortunately, Site Sell was having a Christmas, Buy One and Get One Free Deal, so I jumped on it! Tiffany and her husband, Gary, are both Massage Therapists, and own their own business, GTS Therapeutics Massage. They have one of the best massage websites that I had run into, and I am so thankful that Tiffany took the time to answer all my questions. Their SBI site, just hit the Top 1% of ALL websites! Gary and Tiffany, also produced the Couples Massage Video that Brie is selling from her site, through their affiliate program.
I started my site first. I chose to do a Travel site about Truckee, California, a ski town in the Sierra Mountains, near Lake Tahoe, where we had moved when I divorced in 1995, and where we lived for the next four years. It is called Truckee Travel Guide, and I am a sponsor of Brie's new website. You can checkout my links from any of her pages. My site per Alexa now has an Alexa ranking which puts my site in the top 1% of ALL websites!!
Two weeks later, I started Brie's new massage site. (this site!) From Tiffany, I learned that most people search for a Massage Therapist on line, by searching for their City, and then Massage, so putting your city in your domain name was the way to go! Since Brie had already been building up her "branding" as "Massage By Brie", I chose http://www.sacramento-massage-by-brie.com as her new domain name.
Two months after starting her new website using SBI, (on 3/10/11), Brie has an Alexa ranking of 2,551,388, which puts her website in the TOP 8.20% of ALL websites!! A score of 1,000,000 or less, will place her in the top 1% of ALL websites. Now...her site is just about in the top 1%!!
Brie is coming up # 1 at Google for Prenatal Massage in Sacramento, Labor Massage in Sacramento, Sports Massage in Sacramento, and is on Google's first page for Sacramento Myofascial Release! All of her TOP specialties! Probably 75% of all of her business is now coming from the Search Engines, and the other 25% from Referrals.
This is all SBI!!
I am just starting to place some advertising on Brie's site, via Google Ads, and Affiliate programs, and we have completed 50+ pages of our planned 200 pages. Yes...that is right!! 200 Planned Pages...we are working together to create a content rich website on all things Massage, Pregnancy, Infant, Sports Conditioning, and Sports Injury related. We will also cover the Benefits of Massage, and how Massage should be at the top of everyone's personal wellness, and stress reduction program!! And serious athletes should include Sports Massage, as part of their Sports Conditioning!
Brie's site, will ultimately provide her with some passive streams of income that will pay for her website expenses, her massage expenses, and will allow her to move into a place of her own to run her business. We have our eye on a Live/Work place in Midtown, Sacramento, where she can use the entire two story space for her business. She will be able to earn some other streams of income by having some other Massage Therapists, that she knows rent space from her, and she will have the room to sell products that she recommends.
This will also allow Brie to have the space to start adding Esthetics, into her practice. Brie is also a Licensed Esthetician, but unfortunately, her current massage room is too small for the necessary equipment. This will allow her to provide more services to her clients. While Massage is her Passion, it is hard/impossible on the hands to work full time at it, and it is difficult to do more than 4 massages a day, so diversifying out will be great for her!
You can also check out the site, Healthy Diet Habits, that I started on February 20, 2011, for my sister Kerry, who lives in Seattle, Washington. She has a Science degree in Dietetics, and is passionate about helping people learn healthy diet habits, and get their weight under control. She is concerned about the alarming Obesity statistics in our country, and especially, the heartbreaking rising statistics of childhood obesity!
Kerry will be providing Brie, with information on Prenatal Nutrition, Infant Nutrition, and Sports Nutrition for her website soon! She is also, a Site Sponsor, of Brie's new website, and you can find her "Healthy Diet Habits" links on all of Brie's pages. Finding SBI, was a great blessing in her life, as she has an autistic son, and so working outside the home, has been a near to impossible option for her! She has no choice, but to be a WAHM!
I am having a blast working on Kerry's site with her! I am just starting on the process of monetizing her site, but we have plans for Google Ads, Affiliate Advertising, creating some E-Books and E-Courses, that she can sell on her site, and we have found a way to offer some consulting services through her website that she can do at home! In just 19 days, using SBI, I was able to get Kerry's site, (as of 3/10/11), an Alexa ranking of 2,356,932, which puts her site in the top 7.58% of ALL sites. She is now in the top 1% of all sites!!
So pretty much, while running an eBay store for collectible items, where I am a eBay Power Seller, and helping Brie with her business marketing, I've also managed within a little over two months time, to start three different websites, and get all three of the websites in the top 1% of ALL websites!!
This is all SBI!! Sure....I have had experience before as a web designer, and a "techie", and I love marketing, but that experience, led me to realize "PURE GENIUS" software, when I saw it!! This is exactly what I had been looking for, for years, to allow me to work at home and develop some passive income streams, as well as help Brie, and my sister do the same!
Passive income streams, allow you to do the work up front, setting up your systems, and then you can do minimal maintenance work, while you have steady income streams come in, preferably from multiple sources. (even while you are on vacation!) The beauty with SBI, is that they have a "Monetization" module, that is full of ways that you can monetize your website, to create multiple streams of passive income, with both written & video instructions. They also have active user forums, where you can ask questions, get answers, and get idea's from others who are further along in the SBI process.
If you have a Hobby, know something about something that you are passionate about, live in a Tourist area, or are familiar with one, you too can start a website, part time, that will allow you to be a WAHM, and work at home around your children, and families needs, and provide the best of both worlds.
I paced it out recently, and my "office", is 10 steps from my bedroom. (gone is the commute costs, and commute time to work), I can work in comfy clothes (gone is the expenses of work clothes), I can take advantage of the day light to garden in nice weather on breaks, and swim in my lap pool, whenever I want on a nice day! Gone are the days, of "WORK STRESS"! I no longer, have young kids at home, where I need to be a WAHM, but in a sense, the freedom that I have now, allows me time to help Brie, with her Marketing and Website, and build her passive income streams, that will be in place when she decides to start a family, and be a WAHM later on in her life!
Even though, I am a techie, SBI's extensive written and video instructions on the step by step process of building an E-Business, can be done by a beginner! And I say "E-business", because SBI is more than just website software, they give you the tools to create a successful web business!

The video below is from a WAHM, who discovered SBI, and has created multiple websites about Hobbies, and places that she was passionate about, and that allowed her to work from home, and have more time and a better quality of life with her family! After the brief video, you can click on the link for additional information on how to be a WAHM, and make money at home, while spending more quality time with your family!!
---


If you would love to be a WAHM, I'd be happy to talk with you about Solo Build It, and how the tools that they have can help you learn to be a WAHM! Just use Brie's Contact Me Form, and ask any questions that you have, and I will promptly get back to you! Leigh



---
Go from Be a WAHM to Prenatal Massage

Return from Be a WAHM to Sacramento Massage By Brie Home Page

---