Sacramento Massage By Brie Can Help with YOUR Pain Management!


Sacramento Massage By Brie, is the place to go, whether you are looking to relax, relieve pain, relieve pain from Carpal Tunnel Syndrome, Fibromyalgia, or other chronic pain problems, relieve stress, relieve headaches & migraines, recover from an injury or surgery, or need relief from pregnancy back pain & labor pains, Brie at Massage By Brie can assist you with your Massage needs!!
Now doing Outcall Massage in the convenience of your home!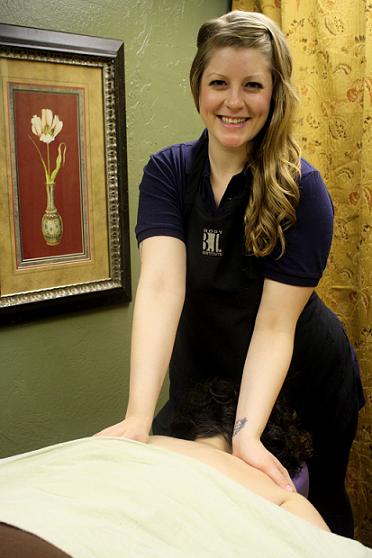 Brie Storz, C.M.T.
Photo Credit: Kendall Tobe
Model Credit: Carmalee Giambeluca
I'm Brie Storz, and I'm a CA Certified Massage Therapist, Certified Prenatal Massage Therapist, Certified Labor Massage Therapist, and Certified Massage Doula.
Massage By Brie's Top Specialties are:
Massage is My Passion! My top specialty is Prenatal Massage, and probably 80% of my business is working with Pregnant Women! I love to start working with women when they just enter their 2nd trimester, and through their pregnancy, assist them with their Labor in the Delivery Room, and then work with them after their baby is born. I have many long term clients who are on their 2nd or 3rd baby now! It's wonderful to be a part of such a special time in their lives!
Other Massage By Brie Specialties include:
*****
Thank you for visiting my Sacramento Massage By Brie site! I plan for my site to be an extensive comprehensive site with lots of helpful information, so it is still a work in progress!
I look forward to assisting YOU with YOUR Massage Needs!!

*****

If YOU are looking for a Fantastic Sacramento Massage,
Book an Appointment with Massage By Brie,

Please check out my Testimonials!
To Book A Massage Appointment with Brie 
Call, or Text, Brie at (916) 790-4596 or use the online appointment scheduler below if you live in one of the local areas to me (those within the red border area on the Sacramento map on my appointments page):
*Arden
*Downtown Sacramento
*East Sacramento
*Landpark
*Little Saigon
*Natomas / Northgate
*West Sacramento


If you live in any other Sacramento area outside of the red border on the map (Carmichael, Elk Grove, Fair Oaks, Folsom, Rancho Cordova, Roseville), please call or text Brie at (916) 790-4596 to book an apointment, as it is a little more complicated doing outcall massage in these areas due to traffic and distance.
*****

SACRAMENTO MASSAGE BY BRIE - TABLE OF CONTENTS:
My Search This Site bar will make it easier to find the specific information that you are looking for regarding Massage, Prenatal Massage, Sports Massage, Myofascial Relief for Pain Management etc.
Directions to Massage By Brie - effective 8-1-2017 I will be doing Outcall Massage at YOUR Location in the Sacramento, CA area.
There are many benefits of Massage Therapy, including helping to reduce stress & anxiety, relieve chronic pain problems, pains from pregnancy & labor! Massage By Brie in Sacramento, can help!
This is the MASSAGE BY BRIE - BLOG Page! Get updated on new information added to my website.
Sign up to receive Sacramento Massage Specials via Email. Check for more details on the Massage Specials offered by Massage By Brie in Midtown, Sacramento!
Massage Client Forms are necessary for New Clients of Massage By Brie in order to obtain your current health history, so I can best meet your Massage Needs!
The MassageByBrie Sitemap is an overview of the Navigational structure of the Massage By Brie Website - a quick easy way of navigating around my website! See what pgs I've done and pgs I'm planning!
All About Brie from Sacramento's Massage By Brie lists Education, Experience, Memberships, Licenses, and Continuing Massage Education planned to increase my massage skills to meet YOUR Massage Needs!
Sacramento Massage Appointments with Massage By Brie can be made by using my online scheduler, or by calling Brie at (916) 790-4596
Sacramento Massage Gift Certificates are TEMPORARILY NOT AVAILABLE due to my work building being sold and I'm currently doing Outcall Massage in Sacramento.
Massage Rates for therapeutic massage therapy services provided by Massage By Brie in Midtown, Sacramento, California.
Online Payments for Sacramento's Massage By Brie May be made in Advance from my website using the secure paypal shopping cart . All major debit cards, credit cards, and paypal accounts accepted.
Sacramento Massage Testimonials, Reviews, and Recommendations for Massage By Brie are Fantastic! Book an Appointment today in Midtown Sacramento!
I am a Certified Prenatal & Labor Massage Therapist providing Sacramento Prenatal Massage to help moms with the aches and pains, and the fatigue and stress that goes along with being pregnant.
There are many prenatal massage benefits that make it worthwhile to get on a consistent massage plan during your pregnancy.
Sacramento Prenatal Labor Massage options by Massage By Brie, a Certified Labor Massage Therapist, and Certified Massage Doula, are designed to shorten YOUR Labor Process, & relieve YOUR Pain!
Hiring a Certified Massage Doula in Sacramento will make for a much easier labor process for you and your baby! Call Massage By Brie!
Great Pregnancy Nutrition is crucial to insuring that you have a happy, healthy, beautiful baby!! Here are some healthy pregnancy habits to incorporate into your Pregnancy.
Healthy Infant Nutrition is needed to fuel the amazing growth and development in your babies life.
In Sacramento, I specialize in Deep Tissue Massage to assist athletes, and assist with chronic pain issues.
Myofascial Release can be helpful to treat chronic pain, specifically in the neck & back areas, treat sports injuries, headaches & migraines, fibromyalgia, carpal tunnel syndrome, frozen shoulder etc
Carpal Tunnel Syndrome is a painful disorder that interferes with the use of the wrists and hands and causes US businesses $20 Billion in Workers Comp benefits a year. Massage Can Help!
Sacramento Fibromyalgia Relief can be found with Sacramento Massage By Brie! Massage Therapy is one of the most beneficial treatments for the pain and fatigue associated with Fibromyalgia!
If you suffer from Sacramento Headaches & Migraines, Massage By Brie can help with pain relief! Massage Therapy is a natural alternative healing method that can relieve headache & migraine pain!
Stress is now the underlying cause of 80-85% of ALL illnesses and is the #1 Health Problem! Anxiety is reversible - Book a Massage with Massage By Brie Today!!
Massage By Brie's Baby Products page will highlight recommended infant products and websites that will make life with your newborn much easier and safer. Great Baby Shower Gift Ideas and Sales Items.
The Body Sense Magazine published Quarterly by ABMP is now available electronically for the Massage By Brie Massage Clients!
Massage By Brie's Massage Products page will highlight recommended products and websites that provide massage and spa products and pain relief products.
Massage By Brie's Maternity Products page will highlight recommended products and websites to pamper you and protect your baby.
My Recommended Services are people that I know personally such as Nutrition Counseling, Personal Training, Yoga, Prenatal Yoga, Lactation Consultant, Placenta Encapsulation, Event decorating and more!
Contact Me! Send questions and comments to Massage By Brie. I'm always curious to hear feedback, questions, thoughts, new ideas for improving the site!
Find Massage By Brie on Facebook, Click on "Like" and Follow My posts!
Find Massage By Brie on Pinterest and Follow My Many Pinterest Boards!
Sacramento Massage Ezine will keep YOU updated on my Massage By Brie Business, as well as share tips on health, pregnancy, sports, skincare and massage!
Sacramento Massage By Brie's Disclaimer and Privacy Policy
---

Like This Page?