The Many Benefits of Massage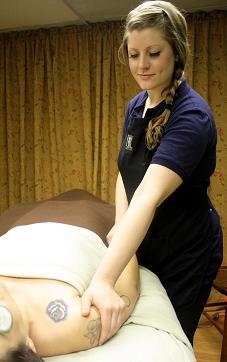 Massage Therapy is not just a feel good luxury item. There are many health benefits of Massage Therapy, with the biggest benefit as a natural method to reduce Stress, which is now the underlying cause of 80-85% of all illnesses. Stress is estimated to cost U.S. businesses $200-$300 BILLION a year to stress related productivity costs. Corporations who are adding corporate chair massage to their corporate wellness programs are on the right track to helping to deal with stress in the work place!
Massage Therapy is also commonly used as a natural form of pain management. One of my specialties is Myofascial Release which is a great technique used for pain problems.
In Sacramento, Massage By Brie, can help with your Stress and Pain Management!! 
In addition to these Benefits of Massage, if you are pregnant, please check out my Prenatal Massage Benefits Page!  Since my Top Specialty is Prenatal Massage, you can definitely take care of many of the normal aches and pains of Pregnancy, but getting on a consistent regular massage program throughout your pregnancy!
Photo Above: Brie Droll, C.M.T. of Massage By Brie
Photo Credit: Kendall Tobe, of Sacramento, CA
Model Credit: Carmalee Giambeluca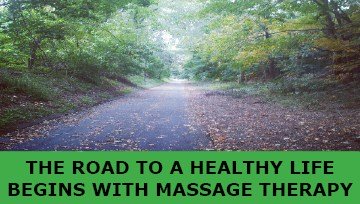 Photo Above: Used with Permission from Massage Promotions
There are many health Benefits from Massage Therapy: (Additional information will be provided on each of the items below, and pages will be linked up once completed)



Managing

 

Anxiety




Managing Depression




Pain Relief




Stiffness Relief




Blood Pressure Control




Infant Growth




Sports Related Injuries




Boosts Immunity




Promotes tissue regeneration




Boosts alertness




Reduces PMS Symptoms




Reduces back pain




Reduces 

Migraine & Headache Pain




Improves Sleep




Easier 

labor for expectant mothers




Ease medication dependence




Stimulates Lymph Flow




Increase Joint Flexibility




Increases energy level




Cancer Treatment




Relaxation




Improves Circulation




Increases endorphines




Assists in elimination of waste products




Speed healing after injury or surgery




Enhance recovery from disease




Promotes general well being & self-esteem




Improves range of motion




Reduces pain from 

Carpal Tunnel Syndrome




Reduces Fatigue




One of the most beneficial treatments of Fibromyalgia




Enhances Skin Tone and Skin Health




Satisfies need for human touch




Improves Posture




Promotes deeper breathing




Pre-term infants have improved weight-gain




See my 

Benefits of Prenatal Massage

 page




See my Benefits of Labor Massage page - (Link coming soon)




See my Benefits of a Massage Doula page - (Link com

ing

soon)
---

Book an Appointment with Brie
*****
Book an Outcall Service with Brie (Prenatal and Existing Clients only), by calling Brie at 916-790-4596 to schedule.
Please check out my 
---

Facebook - Like This Page?


Facebook - Like My Site?