Chair Massage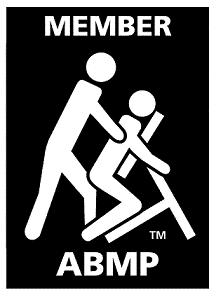 Chair Massage is done while sitting in a chair, fully clothed, rather than lying down on a table. Typically, this is done for short periods of time, such as a 15 minute session.
A seated chair massage, typically focuses on the high tension areas of the body, such as the neck, shoulders, back, and arms. A portable massage chair is used, which is ergonomically designed, and it is not uncommon these days to find many progressive companies that have set up wellness programs within their organization, bringing in a Massage Therapist to perform massage in the workplace to help combat and reduce workplace stress.
A short seated chair massage session, can often be squeezed in to an individuals lunch period during a work day, for a cost effective stress relief break.
Another advantage to seated massage, is that for those who have never had a massage, it is a little less intimidating at first, because they can leave their clothes on, and it gives them a great introduction to massage.

---

Some of the many health benefits of Chair Massage are:
Boosts energy, alertness, and productivity


Reduces muscle tension, and pain


Relaxes and rejuvenates


Lowers stress, anxiety, and blood pressure


Improves sleep


Relieves headaches and migraines


Encourages better posture


Increases circulation


Helps prevent repetitive stress injuries, such as Carpal Tunnel Syndrome


Relieves emotional stress


Improves thinking and awareness


*****
See also
Corporate Chair Massage,
to set up a Wellness Program for your Business!! I have a portable massage chair, and can travel to your work location to assist your workers with their work related
stress!
---
Return from Chair Massage to Sacramento Massage By Brie Home Page


---