Massage Continuing Education
Massage Continuing Education is a huge part of Sacramento - Massage By Brie's success!!

As a California Certified Massage Therapist, the California Massage Therapy Council (CAMTC), does not currently have any Continuing Education requirements.
I am a member of Associated Bodywork Massage Professionals(ABMP), and to keep my standing as a Certified Massage Therapist with their organization, I am required to take 16 hours of Massage Continuing Education courses every two years. I take much more than that!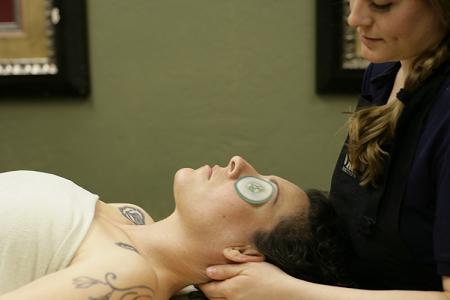 Brie Storz from Massage By Brie in Sacramento, California
Photo Credit: Kendall Tobe of Sacramento, California
Model Credit: Carmalee Giambeluca


---

I love to learn, and take new classes to implement new techniques and new Massage modalities in my Massages! My top two specialties are Prenatal Massage, including Labor Massage in the Delivery Room, and Sports Massage.
I also am focusing on Myofascial Release which is primarily used for relieving chronic pain issues. The focus on my continuing education will be in these areas.

I will be taking classes locally, from the Healing Arts Institute in Citrus Heights, and online from the Institute of Somatic Therapy.


---

These are the Continuing Education Classes that Massage By Brie is planning on taking in 2011


| Massage Class | Hours | Date Planned |
| --- | --- | --- |
| Certified Massage Doula Training | 12 | Currently taking |
| Infant Massage Educator Certification Training | 16 | April, 2011 |
| Fertility Massage | 16 | April, 2011 |
| Myofascial Bodywork Series: Relaxing the Neck | 3 | April 26, 2011 |
| Fibromyalgia (Stop the Suffering) | 16 | May, 2011 |
| Sports & Exercise Massage (A refresher course) | 25 | June, 2011 |
| Stretching Anatomy | 14 | July, 2011 |
| Body in Action: Overcoming Joint Stiffness & Pain | 12 | July, 2011 |
| Deep Tissue Massage (a Refresher Course) | 20 | August, 2011 |
| Total Class Hours Planned for 2011 - (so far!) | 134 | |
---
Return to About Brie

Go to My Classes Taken

Return from Massage Continuing Education to Sacramento Massage By Brie Home Page

---